School Enrichment Programs

Our famous Kite Day Program demonstrators, Rev. Gordon and Bonnie Negen, have retired after building tens of thousands of kites with children, but the fun doesn't have to end.
Kites like they built are available in a kit.* They are easy for children of almost any age to assemble with adult assistance.
Each kit includes materials for 20 plastic kites, including flying line and tails. You also get, free of charge, instructions and a workshop packet containing the history, science and culture of kites, time-saving suggestions, activities, and additional readings. You will need to supply masking tape.
It's a great addition to lessons on the history or science of flight, or just because it's fun to fly a kite!
Order your kite-building kit here.
We are sorry, but the programs below are no longer available.
Kits to build kites* may still be purchased, however. Click here to get your kite kit!
Kite Days
A presenter takes a group of approximately 75 students and informs the youth about kites: Kite history, kite safety, kite people (Ben Franklin and the Wright Brothers) and different styles of kites. This part of the program takes 1/2 hour.
We then move to tables where plastic sheets and wood dowels are laid out. The presenter takes the students through an 8-step process to build their own kite. The student is now given a 75-foot flying string and leaves to either decorate the kite or fly it. This process also takes 1/2 hour.
The program is appropriate for K-9 but grades K-2 do need parental help.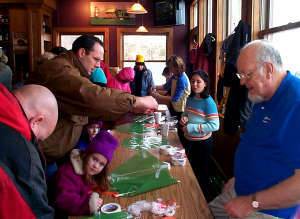 Meet Orville Wright
Our presenter, dressed like and pretending to be Orville Wright, takes the audience through the exciting lives of the Wright brothers from youth through success at Kitty Hawk. Great emphasis is placed on the sacrifice of the Wright Brothers in making their dream come true with appropriate challenges to the youth in the audience.
The program takes approximately 35 minutes plus questions. Group size can vary but we prefer less than 150 per session. It is ideal for 3rd grade through 99 years but it has been given successfully to Kindergarteners and grades 1 and 2.
We are sorry, but the "Kite Days" and "Meet Orville Wright" programs are no longer available.
Kits to build kites* may still be purchased, however. Click here to get your kite kit!
* Kite kits are sold through a third party not affiliated with MACkite. Links to purchase kits are provided as a courtesy to those looking for kites that can be built with groups.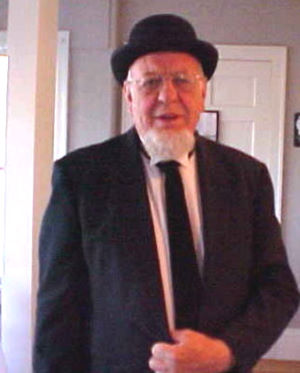 © 1998- MACkite - Where FUN Begins! ™ since 1981